Don't you just love when things break? Especially when it's 2020 and the pandemic is still a thing. Many people were shocked to see huge changes in SERPs on August 10th and the SEO community speculated a massive update. See what actually happened below and learn about other less tumultuous updates that happened in the first half of August. And here is hoping for more positive news 🤞
Google suffers massive glitch
On August 10th, many websites saw dramatic changes in rankings. We noticed a lot of unexpected volatility with results on our end, and this was backed up by similar chaos noted by other SEOs like Nick LeRoy from #SEOForLunch newsletter who speculated that "As of last night, Google had released (unconfirmed) a MASSIVE algorithm update." We communicated within our team about the change and noticed significant drops in many verticals we work with.
However, on August 11th, Barry Schwartz and Search Engine Journal confirmed that this was actually a huge bug that Google is working on getting fixed and NOT an unconfirmed update. This glitch was worldwide and affected all countries, languages, and niches. The results at the time of the glitch simply made no sense, bringing up irrelevant information to keyword searches.
Apparently the search results were moving around between the pages too within seconds of a search. Overall it was a big mess, very 2020 style, but fortunately not an actual update! Rankings are slowly returning to normal, although there was a possible re-occurrence over the weekend, so we recommend keeping an eye on if you are in an SEO or webmaster role.
Instagram Reels c
opycat TikTo
k – a new feature
Instagram is launching its newest content creation feature called Reels in 50 countries worldwide. Eerily similar to TikTok, this new addition has a vertical scroll function and the ability to create 15-second videos. Celebrities such as Miley Cyrus and Selena Gomez have already adopted the new approach in their Instagram posts. TikTok differs from Reels in its smaller user base of 500 million creators vs 1 billion of Instagrammers and the fact that its videos can be 60 seconds long. Since the U.S. President issued an executive order to ban TikTok in 45 days in the United States, it will be interesting to see what happens with the platform and how it will affect Instagram Reels. What we do know is that Instagram Stories performed really well and stole the show from Snapchat Stories, attracting the younger crowd with creative features.
Google Ads finds a new way to get leads
Running video ads on YouTube is very popular among advertisers and the market is huge. Recently, Google announced a new update – it will add lead form extensions to ads to capture the person's information right within YouTube. Previously, Google added lead form extensions to Google Search Ads – learn all about them here. The ads shown on the site will have an option to collect information from you right away if you express interest, and with Chrome, you can auto-fill the form too, without leaving the site. Easy and convenient for the advertiser, and fewer steps for the user to express interest, making it simpler for everybody.
New Google training program: Google Career Certification
Google introduced a new development program called Google Career Certificates, which can help you learn valuable skills and result in higher-paying jobs. The newest certificates are for a Data Analyst role, Project Manager role, and UX designer role wherein each you will learn about the must-have skills of that job, and go through exercises to complete your training. This is a great way to further your experience and education, or even start a new career! Certificates, especially from Google, are often recognized by employers as a sign of a strong work ethic and discipline.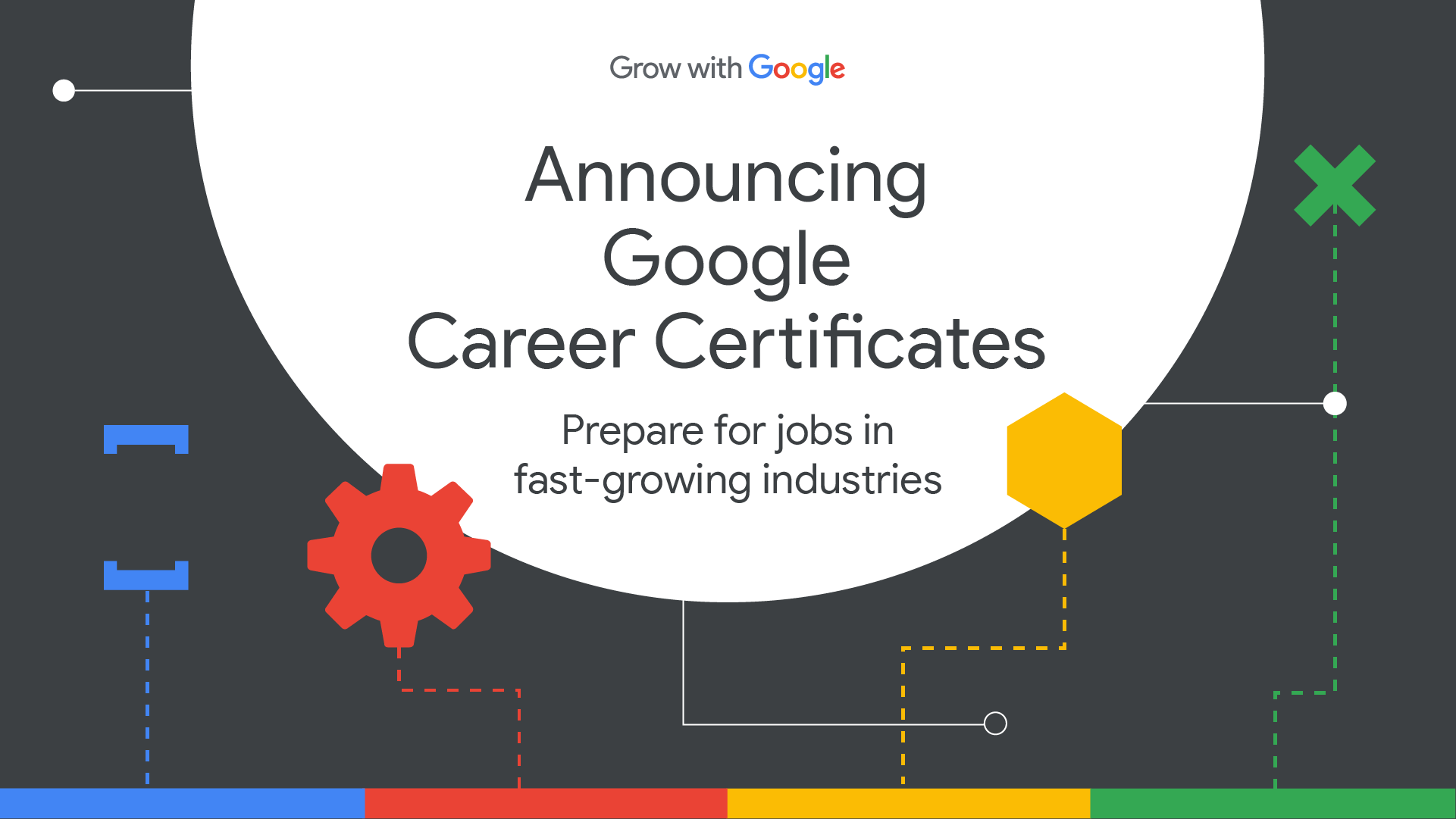 In conclusion, the first half of August brought a lot of changes in the SEO industry and businesses are still recovering from the Google glitch. In other news, social media apps are continuously releasing new features, some offices in Ontario are welcoming back their staff, and we are still trying to enjoy the last few weeks of summer. Keep your eyes peeled for another blog at the end of the month with brand new digital marketing and SEO updates!